Leading a Millennial Sales Team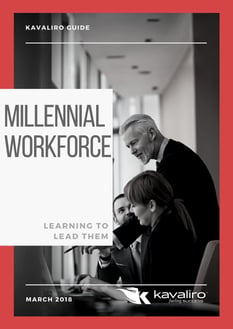 Struggling to get your millennial sales team motivated? Having a hard time communicating? Kavaliro has the 5 keys to your success!
In this guide, you'll learn:
How to motivate millennials

What the word "career" means to younger generations
Tricks to keep millennials on task while avoiding micromanaging
Muck more about leading a millennial work force.